Bao-Nguyen Doan Arts Studio
Back to Shop
Moi Koi! Photo Reproduction Art Print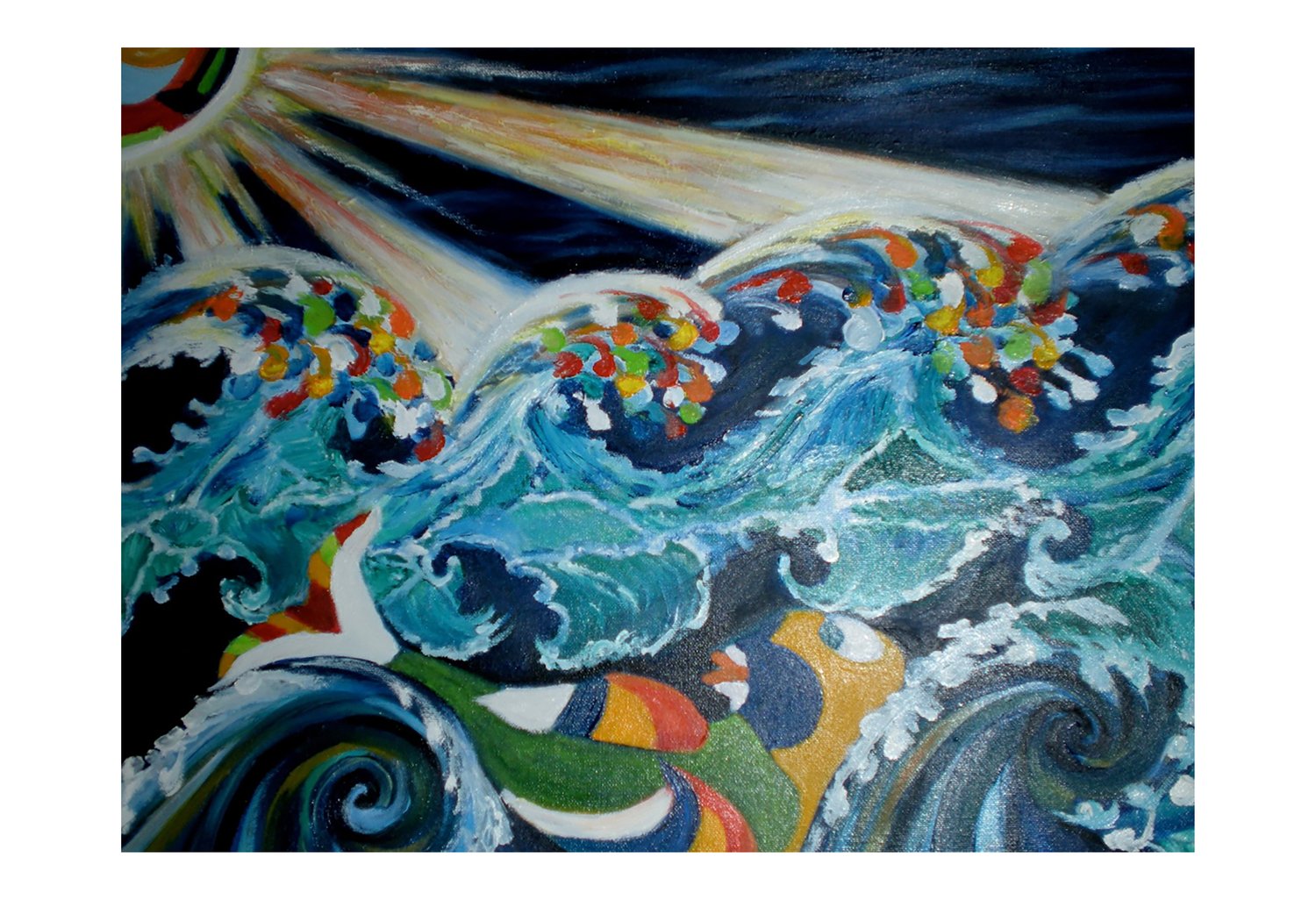 $

55.00

USD
/ On sale
Dear Customer,
You will receive a high quality art print on the best paper only that I could afford on the best printer that left me bankrupt; of one of the most hilarious scenic rout taken upon man. I will sign it and number it. I plan to print only 200 of these bad boys.
The Lazy Fish. His decision to travel the waters is filled with laziness. Whats 4 more days out at sea for a fish who doesn't mind? The window of opportunity is a low barrier to conceive. When I gotta tell you, "Eeek! It is Moi Koi". It is no longer a take on my child hood inspiration Homer Simpson of whom I aliken to my own parents. Easily identified by someone with humor. Painted by Bao and Gunned downed by my Mom my version is easily fabricated beyond means of restoration effort. She transformed a lot of this painting, and I don't mind. My initial painting was kind of great, but when my Mum surprised me with a paint over, I was well pleased.
See, we both took an Adult Education class together and this was the result. Somewhere around Corona, CA. I am now a big fan, bonafide life long learner. At least that was the turning point in my life so young to endear the with the elderly and without proof. I'm practically 20 more years or so when this was made by the three of us. One of our classmates is credited with coining the name, "Moi Koi". It was her naming that made me smile and kept on going. Because I am lazy but I always try to hide that. And we are all fishes in the sea. Don't you see?
-Bao-Nguyen Doan
A.K.A Tiem
2-16-2021
Shipping: Expect 1-5 Weeks Delivery Time in United States via USPS or UPS.
Printed on good enough paper so you won't have to buy again for some time, unless you really want to then I won't stop that! No, not at all...That is my truthful guarantee! And you only have 30 days as I offer only partial refunds where you get to keep the art piece transacted or what is left of it and after customer service investigation, you will be refunded 72% of the cost of the piece being sold on this platform as at the time of purchase and sale, no need to send it back. Save your shipping and my laboring. I think it will still add value to the remaining edition sequence if not make it more expensive to own its value through scarcity. Administrative stuff is so very heard. No questions asked, I'll just inspect the goods and vent fume on forums and twitter so stay tuned and keep me in your circle! Thanks. I prefer that you trash it and let me keep your money. I gotta eat. Then we'll find out how really valuable my art truly is, hi-hi. It may even serve as a place for your pooch to poo on or a mask for your kitten. Just poke holes in the art. Heck even order another print of mine, yours truly. Although I prefer it on your walls for y'all to see and praise and glorify. Email me for 1:1 exchanges of another artwork, equal or lesser value. And I will begin the excruciating long process of it. About it.