Bao-Nguyen Doan Arts Studio
Back to Shop
Hang Tight It Will Be Alright! Photo Reproduction Art Print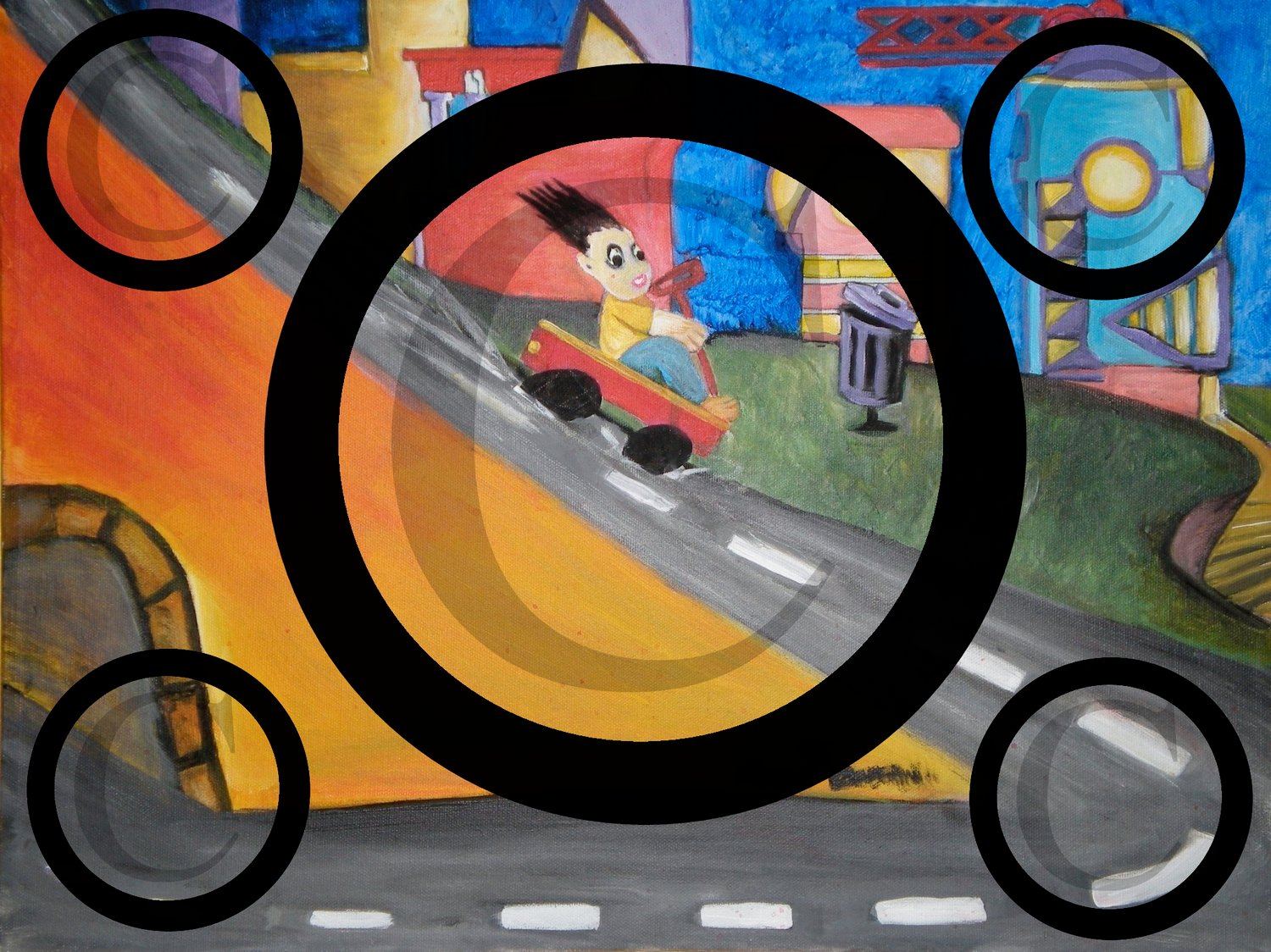 $

40.00

USD
/ On sale
****This description is very much a work in Progress to be edited
Dear Customer,
You will receive a high quality art print on the best paper only that I could afford on the best printer that left me bankrupt; of one of the most hilarious scenic route taken upon man. I will sign it and number it. I plan to print only 200 of these bad boys.
"Hang tight it will be all-right". My mom got her painting hand in on this too. And it was painted during a private stay with family and relatives, when at the most difficult times I presented my-self-as-a-pain-in-the-butt. So in a bit, I was probably presenting myself as needy, a person that would last until many years in the future. I am fine now, period. And we were all in need of help even of the made up ones. Clearly my life couldn't get any more interesting. I love interest. It may make me profitable or not.
Whatever the kid with the wagon is rushing towards, its only in the city. And he doesn't prefer to walk down hill. He knows its closing time in the city and the midnight Angel will no longer be avail. He's just a kid so "hang tight it will be all-right. Everything, will be....what I last asked?
-Bao-Nguyen Doan
A.K.A Tiem
2-16-2021
Shipping: Expect 1-5 Weeks Delivery Time in United States via USPS or UPS.
Printed on good enough paper so you won't have to buy again for some time, unless you really want to then I won't stop that! No, not at all...That my guarantee! Refundable only when you've changed your mind and you don't want my art anymore and it will only happen if you send back to me the art piece that I had sent out to you in perfect condition. And you only have 30 days to do even that or I won't accept the return. Administrative stuff is so very heard. No questions asked, I'll just inspect the goods and vent fume on forums and twitter so stay tuned and keep me in your circle! Thanks. I prefer that you trash it and let me keep your money. I gotta eat. Then we'll find out how really valuable my art truly is, hi-hi. It may even serve as a place for your pooch to poo on. Although I prefer it on your walls for y'all to see and praise and glorify. Email me for 1:1 exchanges of another artwork, equal or lesser value. And I will begin the excruciating long process of it. About it.